When it comes to using digital tools in classroom settings, the unknowns can feel overwhelming as educators try their best to make the most of ed tech. How can school leaders strengthen the confidence of educators as they decide what type of technology to use in their classrooms?
Although there are a few angles to explore when unpacking this question, one place to start is helping teachers build a strategic tech tool belt—not one that's full of bright and flashy apps or websites but one that helps address a variety of needs in their classroom. Building a strategic tech tool belt with your colleagues can help facilitate deeper conversations around technology integration—including the when and why of using digital tools in a classroom setting.
Avoiding the Ed-Tech Overwhelm
A tech tool belt is more about the functions a set of tools provides. Keeping it light and practical is the goal, which might mean that you have just several go-to tools you use frequently and a couple you introduce to students a few times a year. Instead of giving a number—every classroom situation is different—I'd like to share a few tips to help make sure your tech tool belt is manageable this school year. To help build your confidence using technology, (1) embrace your place, (2) identify multipurpose tools, and (3) talk it out.
I used the phrase "embrace your place" at the start of the calendar year in an episode of my Easy EdTech Podcast (Episode 92). Many schools and districts have decided on a "place" or learning management system(LMS) to organize the content, assignments, and communication between teachers, students, and families. This platform or hub is where teachers post and distribute work.
Embracing this place—using all of its functionality and choosing complimentary tools—can help teachers build a tool belt that works within their own environment. For example, teachers using Google Classroom might try out the voice feedback tool

Mote

that works well with Google Docs and Slides. Alternatively, teachers using Microsoft Teams might find value in a tool that supports a single student sign-on with Microsoft like 

Flipgrid

 for exit tickets or for students to submit project updates.
After you help teachers "embrace their place," the next step to build tech-confidence is to focus on multiple-use tools that can give them the most bang for their buck. When working with educators to introduce big topics like using technology to provide creative outlets for students, I often turn to open-ended tools that lend themselves to a variety of settings. This could include a tool like 

Book Creator

 that would let students create an "All About Me" book at the beginning of the school year, a science journal mid-year, and a poetry collection at the end of the schoolyear.
In addition to creative tools, you might identify multipurpose tools that address formative assessment needs. If you've joined me for a webinar this year, there is a high probability you've seen me use tools like 

Mentimeter

, 

Padlet

, or 

Jamboard

 to give attendees a chance to participate during the virtual session. These tools give learners the opportunity to actively engage in real time.
Building a strategic tech tool belt with your colleagues can help facilitate deeper conversations around technology integration.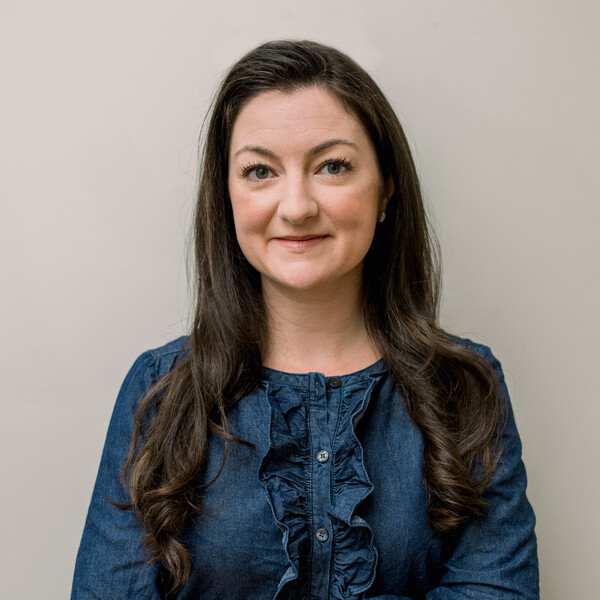 Finally, talk it out. In the last chapter of my new book EdTech Essentials: The Top 10 Technology Strategies for All Learning Environments (ASCD, 2021), I share a few discussion questions for building a tech tool belt. These questions can help teachers make decisions for their classrooms and can help an instructional coach or school leader support educators as they review what is a necessity and determine if a digital resource is missing from the tool belt. The needs of students and the specific content you teach might lead you to add to the questions on this list:
Is there a tool to help check for understanding so all students can share their learning?

Have I identified open-ended creation tools that give students a space to create a product that demonstrates their learning?

Will students be able to collaborate with their peers and work toward a common goal?

Do these tools help students build transferable skills they can apply in a variety of contexts?

Will these apps or websites work in the environment my students currently inhabit (home, school, hybrid)? Do they take connectivity, accessibility, and hardware into account?
These questions, or ones you develop specifically to address the needs of your school community, could be posed during a PLC, department meeting, or grade-level team planning session. Some questions may have more than one answer; others might lead to a deeper investigation of what is working now and what could be working better. Build time for these discussions and revisit them over the school year as the tech-confidence of your colleagues continues to grow.
The Right Tools Make All the Difference
When deciding what tools to bring into a classroom setting, make sure they address specific needs. For example, if you know that students are struggling to share their learning at the end of a lesson with a traditional exit slip, you might introduce a tech-enhanced routine to give students more ways to respond. Or if a schoolwide goal is to connect students to an authentic audience, you might decide to invest time as grade-level team or department to learn how to use a podcasting tool students will use as part of a year-long project.
Building Tech Confidence
When working with educators to introduce big topics like using technology to provide creative outlets for students, try open-ended tools that lend themselves to a variety of settings.
As a school leader, you can make sure that implementation goes smoothly by providing time for teachers to try out new tools together and plan on how to introduce them to students, and by giving them space to make mistakes and support when they ask for help. Not every tool is the right fit for every learning environment, and you may find that you need to pause as a school staff to review progress, identify areas of concern, and set aside a tool that isn't working to meet the needs of your students.
A strong tech tool belt isn't about the name of the tool but about the job it gets done. With so many options to choose from, spending time focusing on what is most important is essential. Take time to prioritize what you would like to accomplish this school year and refine a tech tool belt that meets the needs of your students.